The 19th Annual FÊTE
07.01.23 - 07.16.23
Opening Reception:
Saturday, July 1st • 5–8 pm
155 West Broadway, Jackson Hole

Join us as we kick off the summer season of art in Jackson Hole with our annual party and group exhibition featuring new work by a diverse array of our represented artists. Festive food and bevs will be served! We hope you'll join us to raise a glass to Diehl Gallery's 22nd season.
Music by
Chanman Jazz Featuring Rachel Gray Bundy
Benefiting
WENDY KLEMPERER: Salvaged Beasts
07.20.23 - 08.13.23
Opening Reception:
Thursday, July 20th • 5–8 pm
Diehl Gallery is pleased to welcome Wendy Klemperer to our roster with her first solo exhibition in Jackson Hole. Her reclaimed steel sculptures evoke both the beauty and the rawness of nature. The artist will be present at the reception.
Benefiting
ANASTASIA KIMMETT: The Nature of Reality
07.20.23 - 08.13.23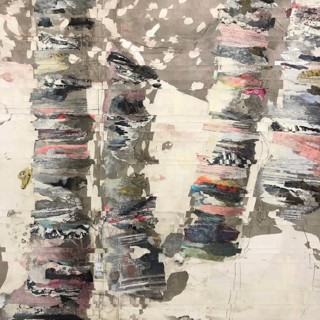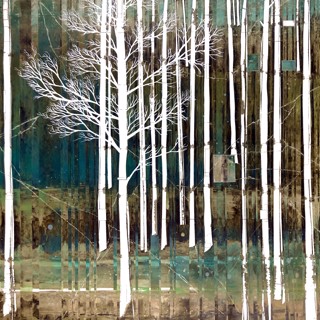 Opening Reception:
Thursday, July 20th • 5–8 pm
For this new collection, Anastasia Kimmett references photographs of places that never existed. Before building her mixed-media paintings, Kimmett constructs miniature environments. The artist creates back-drops and paper props to construct the imaginary places and atmospheres that she wants to explore. As if they are tiny film and television sets, these dioramas are designed, built, dressed, lit, photographed, and later torn down to make room for new places.
Benefiting
UDO NOGER:
There is Day and night
Opening Reception:
Thursday, August 18th • 5–8 pm
In his latest works, Udo Nöger advances his ongoing exploration of light and form. The technique he pioneered in the early 1990s—creating paintings in which light itself is the medium—continues to captivate viewers around the world. Superimposing scrim-like layers of tautly stretched canvas (dipped in mineral oils to heighten translucency), he embeds an array of gestures and cut-out forms within the picture plane. This allows light to penetrate and travel through the painting in three dimensions, an effect unique to his work. With their immaculate whites and shimmering grayscale tones, the artworks are serenely contemplative, yet simultaneously radical in their reimagining of what a painting can be—a characteristic they share with the Arte Povera movement of the 1960s and 70s.
Benefiting
HEATHER ZUSMAN:
BENDing the line
09.08.23 - 10.29.23
Opening Reception:
Friday, September 8th • 5–8 pm
Diehl Gallery is pleased to kick off the Fall Arts Festival in Jackson Hole with Heather Zusman's solo exhibition, Bending the Line. Zusman's work is delicate, elegant, and lyrical in nature. As the light shifts throughout the day, the shadows dance and change, adding an element of movement to each piece. This event is in conjunction with Palates and Palettes, an annual celebration of art and food in Jackson. Again this year, small bites and tasty bevs will be provided by our neighbor, Hatch Taqueria and Tequilas.
Benefiting